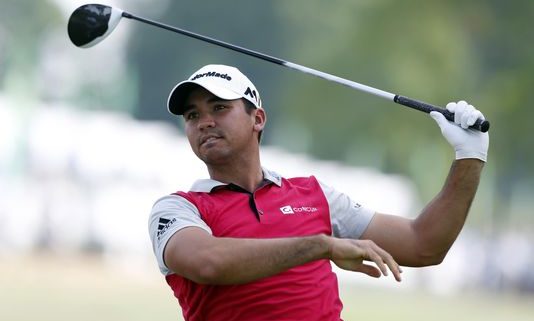 Jason Day Plans on Slowing Down his Game in 2017
World's number one Jason Day is returning to competitive golf after he took a 3-month break last year owing to back problems. Day was forced to withdraw from the Tour Championship and BMW Championship late last year owing to a back injury. However, he is back and will be playing at the 2017 SBS Tournament of Champions which is staring on January 5th at Kapalua, Hawaii.
Speaking in Hawaii, Day revealed that he will be playing at a slower pace in 2017. He admitted that in the past, he was not deliberate in his shots, but this year, he definitely plans on taking his time before taking shots.
"Obviously, everyone wants to speed up the game. Obviously, that's a big subject in golf, to speed up the game. But in my opinion, I don't care so much about speeding up my game. I've got to get back to what makes me good." Day said. "If that means I have to back off five times, then I'm going to back off five times before I have to actually hit the shot.
Because for recreational golf, I understand. But for golfers that are trying to win and that one shot that could take you out of a playoff, that's important, and you need to make sure that you get everything correct. Because we're driven by results; we want to be the best and we want to do everything, but like the Average Joe just doesn't get it. I think that was just one of the things that I wasn't as deliberate that I should have been, and that's what I've got to try and do a lot more, is be a little bit more deliberate going into a shot and make sure I do everything correctly."
Day admitted that his golf swing was influenced by peer pressure and media talk. But despite been faced by these issues, he still managed to bag 7 titles last year. Nevertheless, Day is changing the way he has been playing. He explained that even Tiger Woods and Jack Nicklaus took their time when taking shots especially when it was necessary and this is exactly what he plans on doing this year.
"You don't want to be classed as a slower guy but thinking about it now, when I was playing and competing really well I forgot about that stuff," he said. "I didn't care what people thought and I played better. But I still played fast enough, I wasn't overly timed, and I played some good golf. I hit a lot more fairways and greens because of it. "I just have to make sure I am deliberate but still respect other players. "You have to do everything you can to win. If you are in position and you take a minute over the ball to get what you need to and you are still in position, then that's fine. "But if you are out of position then everyone knows, 'Hey we got to move on.' I understand that."
The 2017 SBS Tournament of Champions will be held at the Kapalua Resort in Maui, Hawaii. This year, 32 players will be competing and fans have their eyes on the some of the favourites.
Here is a list of the top ranking players who will be competing in the tournament.
World's Ranking
Jordan Spieth 5
Hideki Matsuyama 6
Dustin Johnson 3
Patrick Reed 8
Jason Day 1
Bubba Watson 10
Jimmy Walker 21
Justin Thomas 22
Daniel Berger 34
Ryan Moore 35
Learn more about Golf Vacations here.