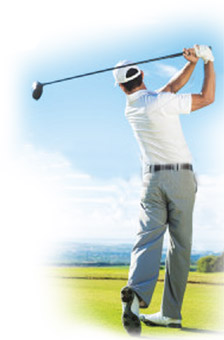 World Top Golfers – money or love?

Tiger may struggle on the golf course — he only made $600,000 from winnings in the last year — which may have played a part in him slipping to No. 2 on the list of highest-paid golfers. And yet, despite his current lack of game, nothing seems to prevent the 14-time Majors champion from raking in the big bucks.
In the last year, Tiger has added $50 million to his purse in endorsement money alone. Nike still keeps Woods on the books, with over $20 million a year, but the clothing giant isn't the only company that keeps itself in the Tiger Woods empire. In 2014, Woods made deals with MusclePharm and India's Hero motorcycles. If you add that Tiger is starting to make some money off his golf course-design firm, then it's easy that while Woods may have 99 problems, money is certainly not one. Top of the money winners list? No not Rory (he is third) but Phil Mickleson, who also struggles with big tourny wins but has many company endorsements.
To give you the top 5
1. Phil Mickelson
Total Earnings: $50.8 million
Salary/Winnings: $2.8 million
Endorsements: $48 million
2. Tiger Woods
Total Earnings: $50.6 million
Salary/Winnings: $600,000
Endorsements: $50 million
3. Rory McIlroy
Total Earnings: $48.3 million
Salary/Winnings: $16.3 million
Endorsements: $32 million
4. Justin Rose
Total earnings: $20.2 million
Salary/winnings: $8.2 million
Endorsements: $12 million
5. Jordan Spieth
Total earnings: $19.8 million
Salary/winnings: $8.8 million
Endorsements: $11 million
Now compare this with the world rankings of golfers. Interesting reading!