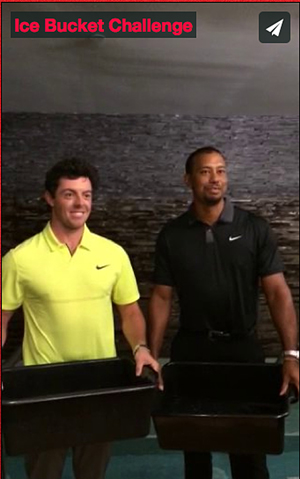 Rory Mcilroy and Tiger Woods take the ALS ice bucket challenge!
Golf is a wonderful sport played by gentlemen! Even at the highest level we see the greats of the game reaching out to good causes and none more so than ALS.
The video here shows them nominating others (including George Bush) and then getting the full cold treatment.
Well done!
You can donate at www.alsa.org