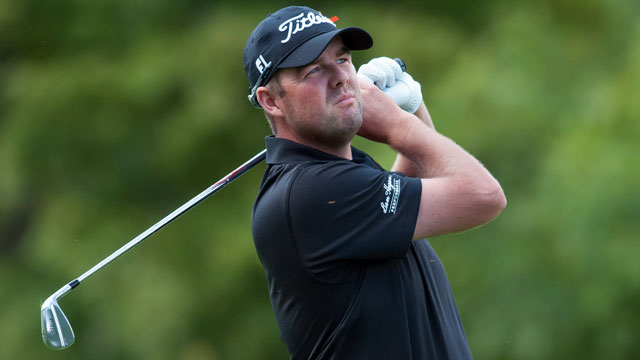 Marc Leishman to play in the Masters after winning the 2017 Arnold Palmer Invitational
Australian player Marc Leishman outplayed the field to win the 2017 Arnold Palmer Invitational held at the Bay Hill Golf Club and Lodge and a prize fund of $1.6 million. Leishman shot a fifty-foot eagle putt on the 16th which put him in the lead till the end.
Charley Hoffman and Kevin Kisner who were on the lead after Saturday's round were just not able to catch up with Leishman after Sunday's round, although they were quite close. Leishman played the better game as Kisner and Hoffman finished the competition one shot behind the Aussie to tie for second place.
Rory McIlroy carded a 69 to tie for fourth place with Tyrrell Hatton at 9-under. He was pretty close to catching up with Hoffman and Kisner who both carded 11-under, but fell one shot behind them.
"I thought going out today if I could shoot anything in the 60s it would be a good score," McIlroy said. "Obviously I was trying to shoot a couple lower than that but overall played well, I'm really pleased with how I went this weekend and can take a lot of positives from it."
This is Leishman's second PGA Tour win, which has also secured him a place in the Masters. His first PGA Tour win was in 2012 and although the Aussie has not won many major championships, he has been a consistent player for years regularly finishing at the top ten.
Leishman saved a par from a bunker on the par-3 17th holing a 7-foot putt to maintain his lead. But it was the 50-foot eagle putt that definitely helped him win the tournament.
"Around here, things can change so quickly," Leishman said. "You don't have to hit that bad of a shot to make bogeys out there. You just have to stay right in it and not think what the end result is. I was able to do that. I holed some good putts there on the last few holes. It was a nice day, obviously, the putter was there with me all week."
It was expected that a few favourites would be at the top of the leaderboard, but that was not the case after Sunday's round. Jason Day seems to be struggling with his putting this season. The world's number 2 in the rankings shoot a 2-under 70 and finished 23rd. Day tied with four other players including Martin Kaymer and Taylor Vaughn.
The 2017 Abu Dhabi HSBC Championship winner, Tommy Fleetwood finished at 10th place after shooting a 6-under 68, while Rickie Fowler shot a 5-under 72 to finish at 12th place.
To play the golf courses as these champions do, check out our Golf Tours here.