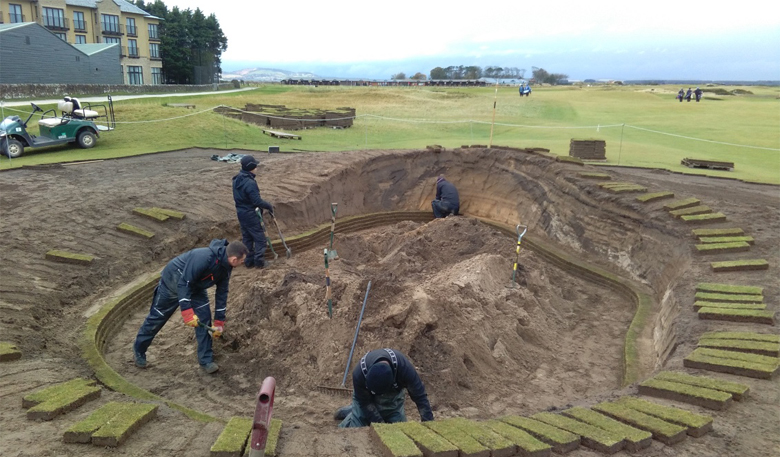 St Andrews Cheape Golf Bunker Restoration
At St Andrews Old Course groundsmen have undertaken a project to revisit and restore Cheape's bunker to a shape more akin to what historical records showed the bunker looked like back in the 1800's. Positioned on the 2nd fairway, this is the first significant bunker acting as a bearing point. 'Cheape's' defines the leftmost side of the hole, sitting on the corner of the dogleg of the 17th. Named after the family who once owned the land on which the Old Course sits, players are mindful to steer right of this hazard from the tee.
Read the full article on the St Andrews Blog HERE
Want to play St Andrews Old Course? AGS Golf are an Authorised Provider, so get in touch today!
Call toll free 1 888 529 2448
Worldwide +44 1334 458138