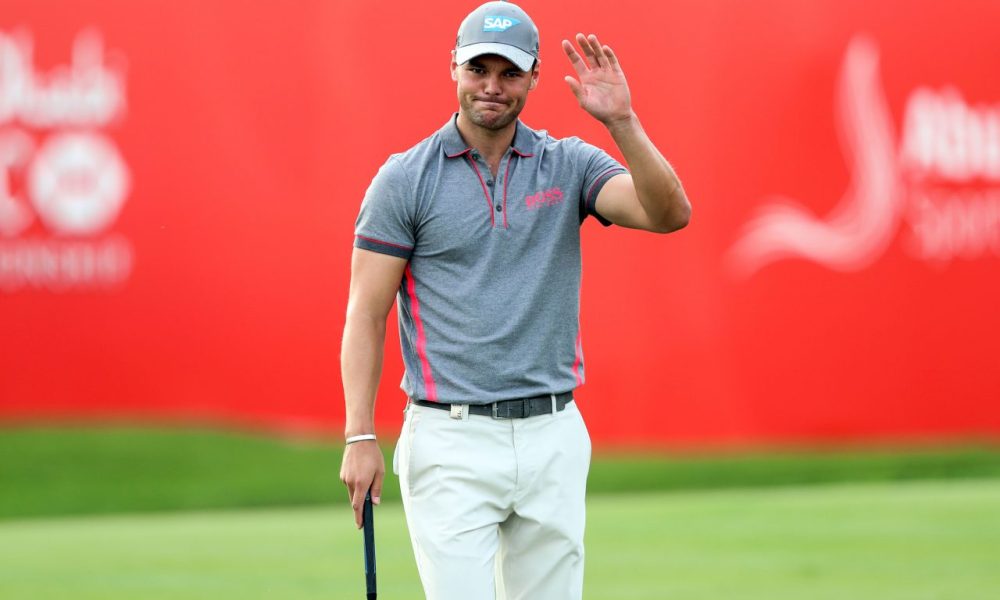 2017 Abu Dhabi HSBC Championships: Day 2 – Kaymer Takes the Lead
On day one of the Abu Dhabi HSBC Championship, we saw Stenson take an incredible two stroke lead with German player Martin Kaymer hot on his heels. On day two, Kaymer was clearly back in form as he shot a second 6-under 66 to take a one stroke lead over Spanish player, Raphael Cabrera Bello at 12- under.
Danny Willet on the other hand was left licking his wounds after he hobbled out of the tournament after having summated a 76 to a 74.
''Christmas golf-course rust,'' said Willet.
"That just shows the difference between practice and playing," I was slightly shocked at how I played. I would have expected more because of the amount of good work I've put in. The seven yesterday was poor. I lost a ball there. Then same again today. That's the game. I guess."
So Kaymer might just be the man who takes home the title. He exudes confidence on the greens and has holed an eagle and 14 birdies this week. Kaymer took off after making a brilliant 20-foot eagle putt on the 8th. He carded birdies on the 10th and the 11th, a bogey on the 12th and another birdie on the 14th.
Spaniard Cabrera had set the cat among the pigeons with 7 birdies midway through the second round, but Kaymer holed a huge putt on the 16th hole to tie with Cabrera and then moved into the lead after he carded a birdie on the 18th.
"I don't try to push, I just try to enjoy playing my favorite golf course," Kaymer said."Once in a while when a putt drops in you catch momentum and you can make another three or four birdies coming in, like it happened today.
"I felt like I played a little bit better than yesterday. It was a bit more difficult today with the wind, especially the first nine. I struck the ball a little bit better and I made a few long putts today, same as yesterday."
Defending champion Rickie Fowler and U.S. Champion Dustin Johnson both posted a 4-under par 68. Fowler, who had carded an even-par 72 in the first round of the championship, felt a little hopeful after the second round.
"Today was better," said Fowler. "Got off to a great start. Good, solid day. Would have been nice to finish the last two holes off a bit better, but happy we are on to the weekend.
"Obviously left myself up against the wall yesterday to make sure I got into the weekend. Happy about that. We'll keep building on that."
Learn more about Golf Vacations here.