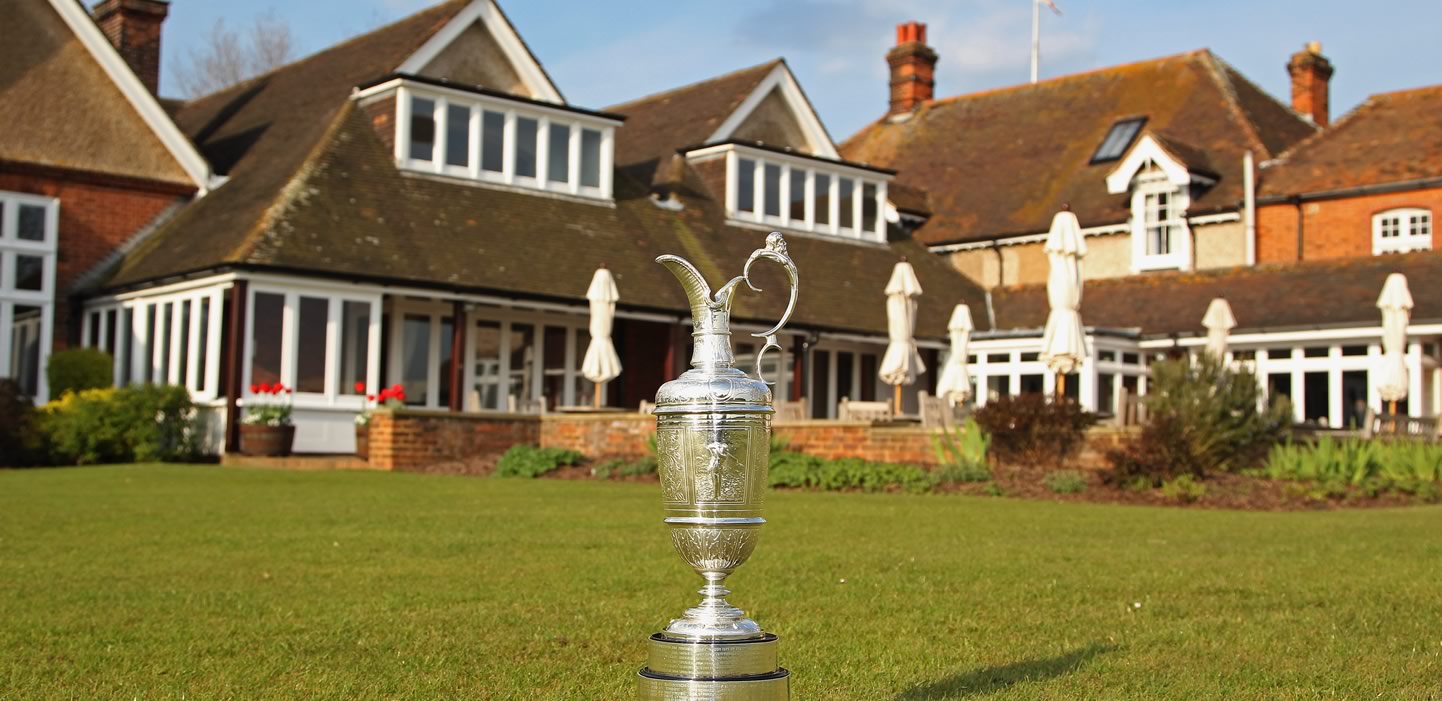 2020 The Open Championship will be hosted at Royal St. George's
On Monday, R&A announced that the 2020 The Open will be staged at Royal St. George's Golf Club.
It will be the 15th time the golf club is holding the The Open, and it is likely that the 2021 Open will be held at St. Andrews, although it is just a speculation. The last time the Royal St. George's hosted the Open was in 2011 when Irish player, Darren Clark defeated American players, Dustin Johnson and Phil Mickelson to walk away with the title and become Champion Golfer of the Year.
Royal St. George's has been honoured again to host the 149th Open Championship in the year 2020 and R&A chief executive Martin Slumbers expressed his excitement saying;
"We are very much looking forward to the return of The Open to Royal St George's in 2020. The Open is a true celebration of sport and the global spotlight will fall once again on Sandwich.
"Royal St George's has produced a series of outstanding Champion Golfers over the last 120 years and it is a thrilling prospect for golf fans to see the greatest players competing on one of the world's finest links courses."
James Furber, the captain of the club also expressed his gratitude.
"We are delighted and honoured to be invited to host The Open in 2020. This is tremendous news for the Club and a wonderful commercial opportunity for Sandwich, Thanet and Kent."
A Brief History
Royal St. George's Golf Club was established in 1887 to rival the famous St. Andrew's. It is an 18-hole championship golf course located in the historic town of Sandwich in Kent, England.
The Club has a rich golf history dating back centuries. Notably, it was the first golf club to host the Open Championship outside Scotland and this was in 1894.
In the following years, the Club has hosted several other championships including the British PGA Championship (5 times), the Curtis Cup (once), the Walker Cup (twice) and the British Amateur Championship (13 times).
Golf greats, such as Jack Nicklaus, Seve Ballesteros, Nick Faldo, Tony Jacklin, Darren Clarke, Greg Norman and many others have won tournaments at the club over the years.
It is one of the finest link courses in the United Kingdom and like many link courses, Royal St. George's is characterised by deep bunkers, wild rough and dunes. It also has many blind shots; however, it has undergone several modifications over the years to reduce this disadvantage.
Royal St. George's is still an Open Championship venue, unlike its neighbours, Royal Cinque Ports Club and Prince's Golf Club, whose Open glory days are over.