Golf in Portugal – Best of The Algarve Golf Tour
The coast of Algarve is like nothing you have ever seen before. Breathtaking cliffs, sandy islands, golden beaches and crenated bays. These are just some of the treasures that make a Best of the Algarve Golf Tour one of the most popular golf destinations in Europe. As you venture into the heart of Algarve, you will come across historical villages, championship golf courses, castle towns and Portugal's most famous resort – Vilamoura.
Unrivalled in beauty and charm, golfing in Vilamoura is a coastal paradise that boasts of six golf courses, luxury hotels, a marina and a wide range of bars, restaurants and shops.
Vilamoura is Portugal's most prestigious resort and one of the largest in Europe. It is praised for its incredible golf courses some of which are far-famed. This, of course, is not a surprise as it maintains the high standards of Algarve, which is famous for its numerous ritzy golf courses some of which have been designed by golf legends, such as Seve Ballesteros, Christy O'Connor Jnr, Nick Faldo and Jack Nicklaus.
Best of The Algarve Golf Tour
Vilamoura is a paradise for golfers who enjoy competitive or relaxed golfing. It is important to note that British wine traders introduced the game of golf in Portugal. In 1820, the Englishmen formed the Oporto Niblicks Club, now called the Oporto Golf Club.
Among the first Portuguese players to play at the Oporto was King Manuel II. Golfing continued to develop and grow in Portugal. Today, it is a renowned golf destination attracting professional and amateur players alike.
Vilamoura is home to six championship golf courses with the first course opening in 1969.
When to Golf in Vilamoura
Courses are not so busy during the months of January and February and so the course and accommodation rates are quite low. But come March, most courses start getting busy and only get busier up until the end of October. In November, the courses become less busy. By December, it is pretty quiet because some courses close for maintenance.
Six Courses To Enjoy:
Vilamoura Old Course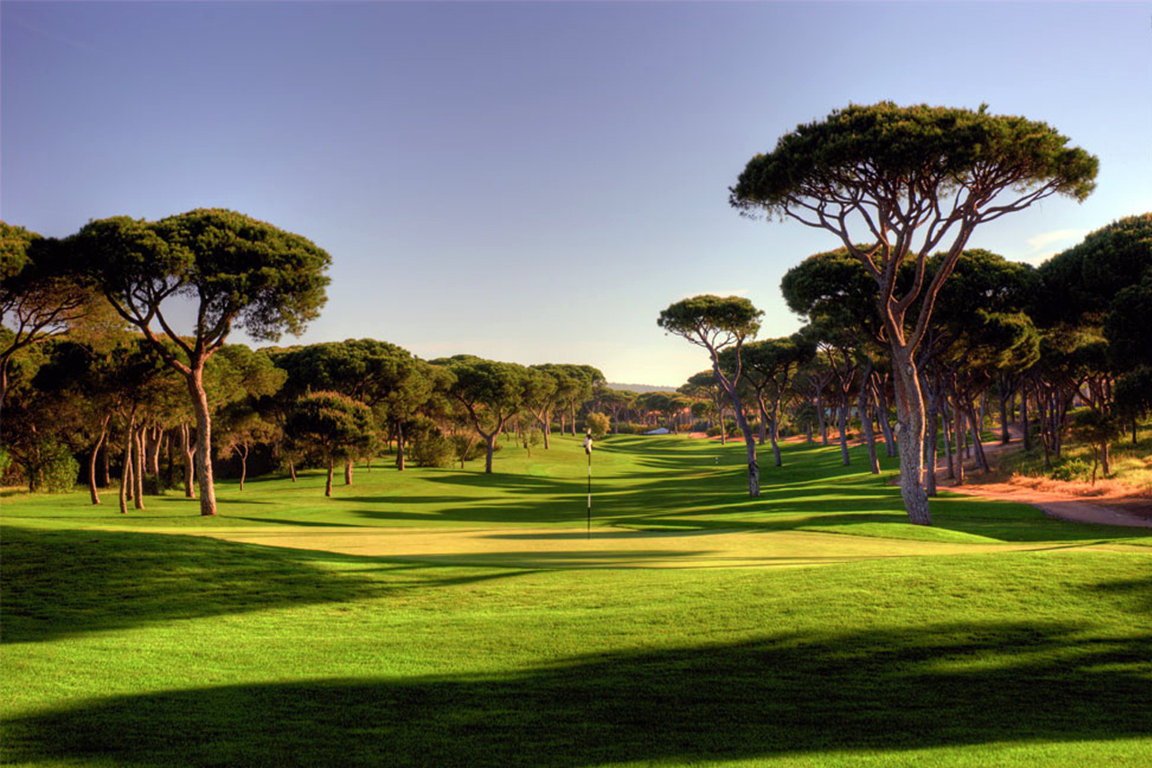 Old Course is Vilamoura's oldest course. Designed by the famous English designer Frank Pennick and opened in 1969, the Old is one of Portugal's most celebrated courses. Measuring 6, 839 years off the white and playing to a par 73, the Old Course features stunning umbrella pines and undulating natural terrains.
The course offers quite a challenge and accuracy is required if you are to have any chance of progressing to the green. Of the 9 par four holes, the first hole is the shortest. But do not be fooled, it also a tricky one even though it one of the easiest.
The par 3 fourth hole demands great accuracy because you first need to clear the course's only water hazard before getting past the umbrella pine trees and onto the green. The 8th and the 18th holes are the most challenging and the 3 par 10 hole is the easiest.
Oceanico Victoria Golf Course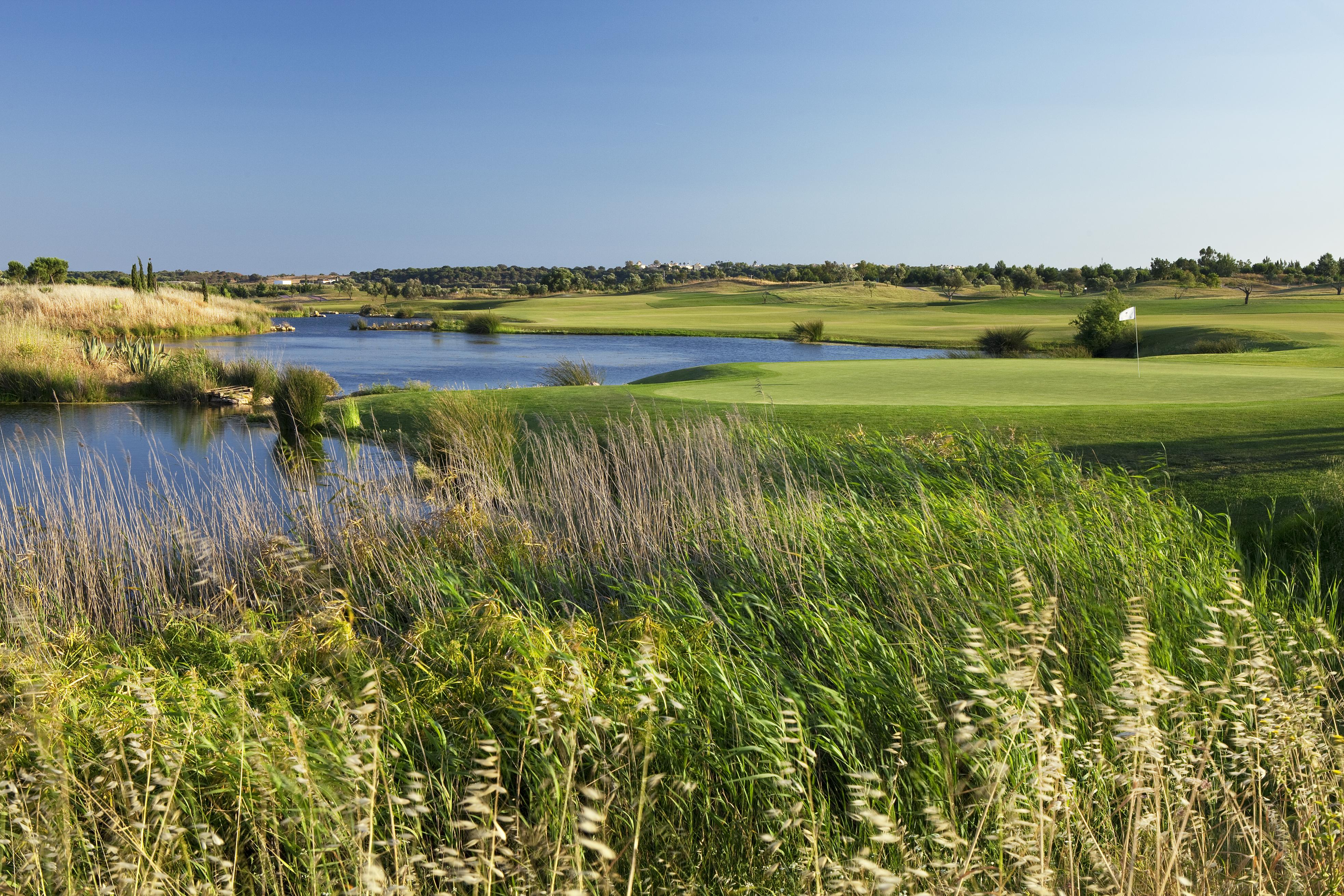 Victoria course designer Arnold Palmer created what can only be described as a pure master piece. Being the youngest of all the courses in Vilamoura, Victoria Course has attracted numerous golf pros and has been host to the 2005 World Cup and the Portugal Masters.
The 18 hole golf course measures 6,609 yards and unlike Old Course and Pinhal Course, it may have few pines, but it offers quite a challenge considering that you have to navigate through the beautifully designed water hazards that cascade through the course.
One of the trickiest holes is the par 4 seventh hole where you have to deal with a water hazard as well as avoid bunkers. The par 3 eighth hole also offers quite a challenge.
Victoria is one of Vilamoura's most popular golf courses attracting scores of visitors each year who come to watch some of the best golf players in Europe go head to head in championships.
Pestana Vila Sol Golf Course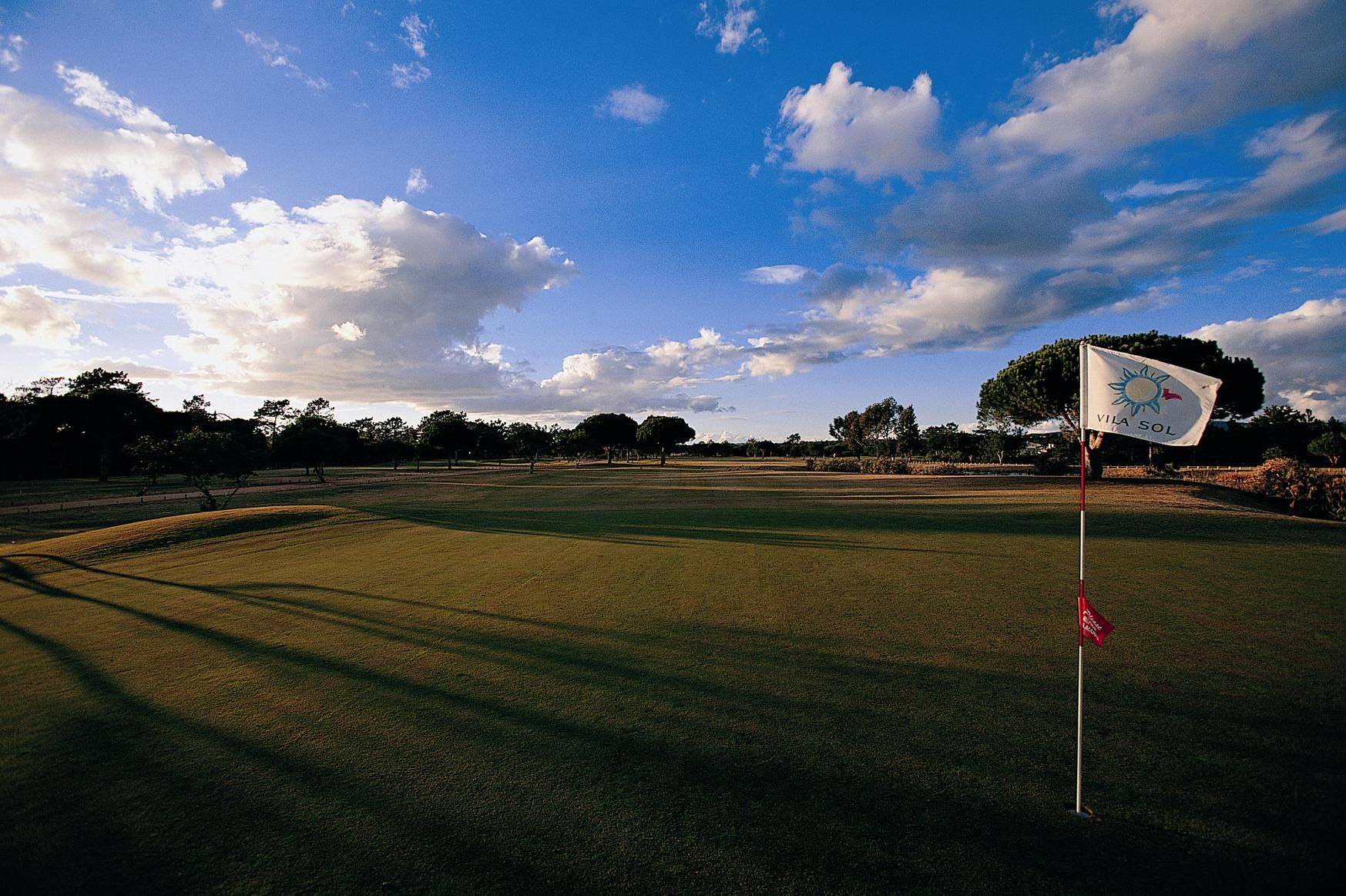 Vila Sol 18 hole golf course was designed by Donald Steel and it features fig, almond and pine trees and a number of water hazards. The 72 par course provides a great golfing experience for both professional and amateur golfers.
It was designed for golfers who prefer a short and fast game. Most of its terrain is natural and only a few minor alterations have been done.
San Lorenzo Golf Course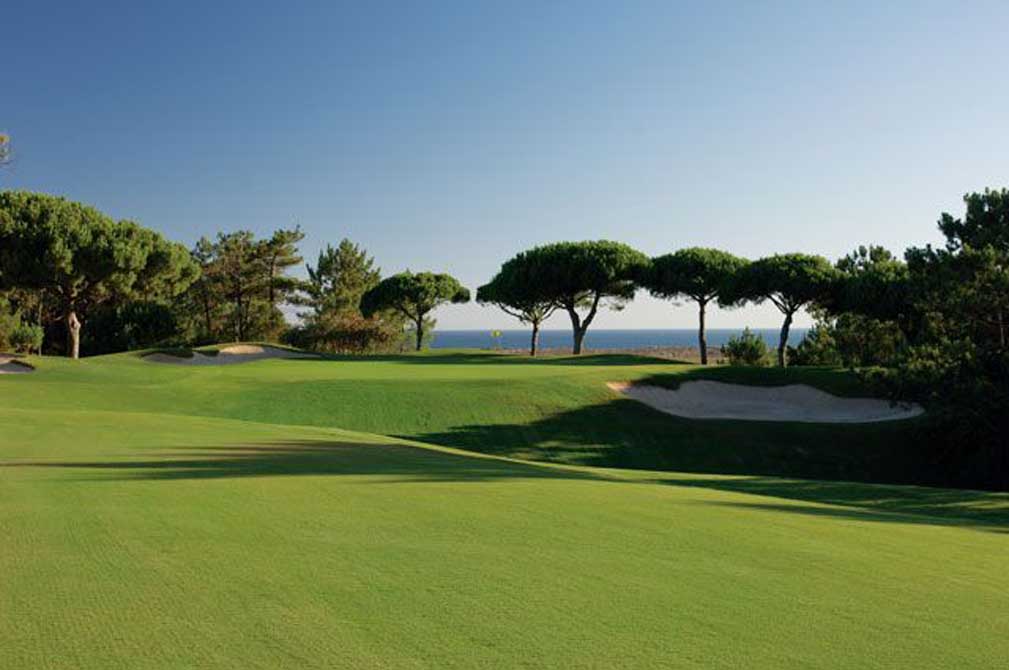 San Lorenzo Golf course was designed by the famous architect, Rocky Roquemore and Joseph Lee. Set on the beautiful Quinta do Lago estate, San Lorenzo officially opened in 1988. It borders saltwater lagoons and the Ria Formosa Estuary.
The 18-hole championship has gained great popularity over the years, earning several awards and a number of nominations for being the best Golf course in the world.
The course is open to guests of Amarante Formosa Park Hotel and Dona Filipa Hotel.
Quinta do Lago Golf Course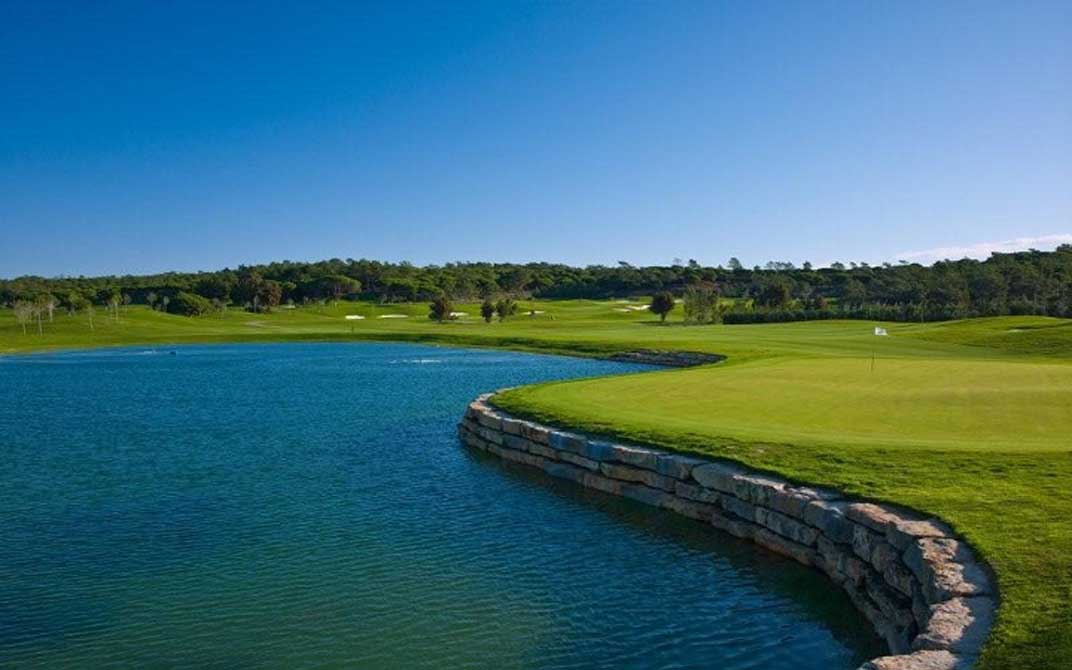 Quinta do Lago is one golf course that has certainly earned a place as one of the finest golf courses in Europe. Designed by architect William Mitchell, Quinta Do Lago has hosted the Portuguese Open eight times.
The 18-hole par 72 championship golf course is set amongst lakes, wild flowers, umbrella pine trees overlooking the stunning Ria Formosa Estuary. The exceptional layout of the course layout provides a challenge to both amateur and professional golfers.
Low handicap players definitely feel tested in eight, fifteenth and eighteenth holes.
Laranjal Golf Course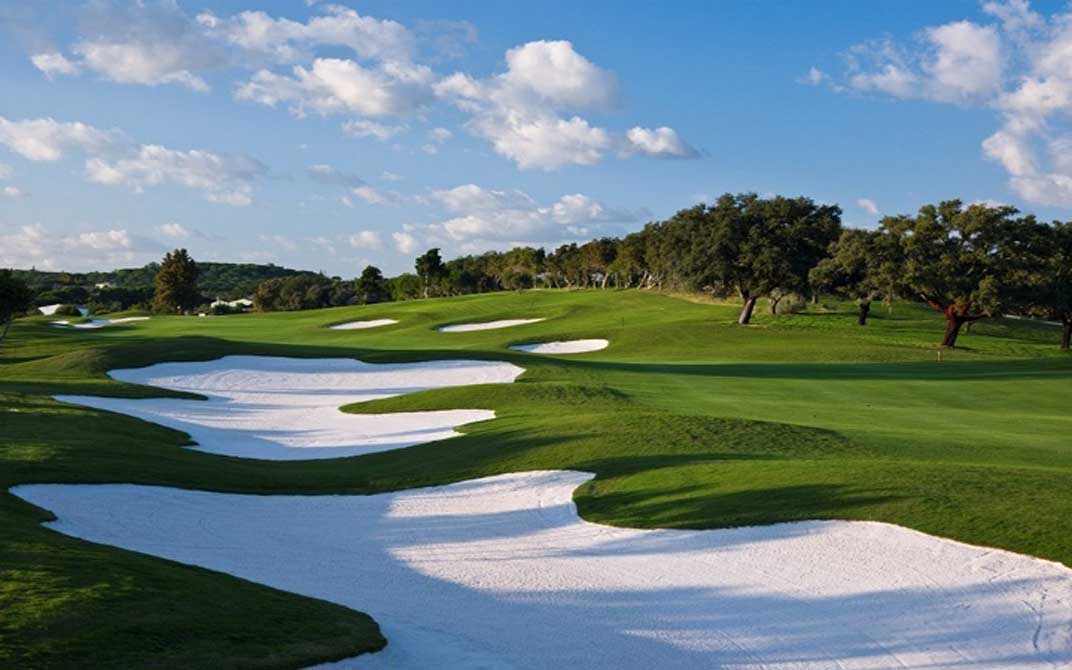 Laranjal is the youngest course in Quinta da Lago and lies in the Ludo Valley. The course has beautifully chiselled greens and incredible fairways. It is famous for its 5 picturesque lakes and its plethora of orange, cork and umbrella pine trees
Designed by Jorge Santana da Silva, Laranjal, it officially opened to players in 2009. In 2011, the course received "The Best Golf Course Award."
Laranjal is an 18 hole 72 par championship golf course designed with 5 par fives, 8 par fours and 5 par threes. It measures 6,480 yards and it has been designed to provide an exhilarating golfing experience.
For your personalised itinerary, visit our Portugal Golf Vacations.
See also
See our tour reviews and contact us today to book!