Learn What Makes Troon a Renowned Scotland Golfing Destination
Royal Troon Golf Club
Troon is a charming seaside town in South Ayrshire. It is located on the west coast of Scotland, approximately 13 kilometres north of Ayr and 5 kilometres north-west of the Glasgow Prestwick International Airport.
Overlooking the Ailsa Craig and the Isle of Arran, Troon boasts of beautiful sandy beaches, championship golf courses, and breathtaking scenery. It is a premier tourist destination for golfers and non-golfers alike offering a myriad of fun-filled activities including cycling, golfing and walking.
The vibrant harbour, which was once a freight port and home to a shipbuilding company, is now a fishing port and a yachting marina.
Troon is also renowned as a Scotland golfing destination. It is home to several championship golf courses, some of which have played host to major golf championships and tournaments over the years. Popular courses in the area include the Royal Troon Golf Course, Turnberry Ailsa, Prestwick, Dundonald, Western Gailes, Barrassie, Irvine and some great public courses Lochgreen, Darley and Fullarton Golf Courses.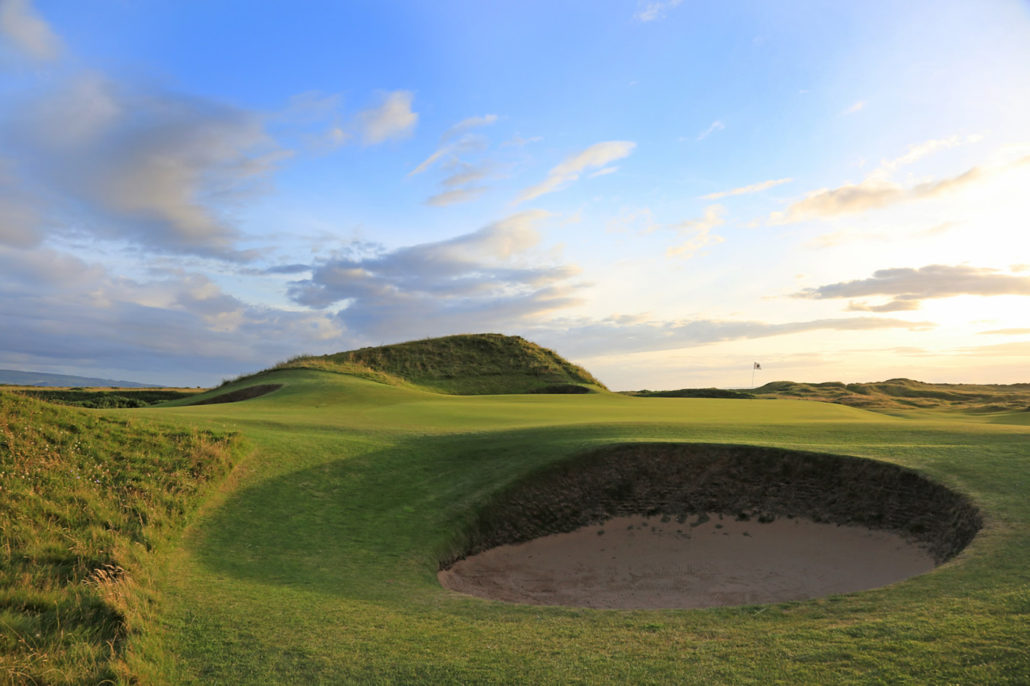 Discover Troon's neighbouring towns Ayr, Prestwick and Irvine located just minutes away and accessible via road. Ayr is one of the most popular seaside resorts in the west coast of Scotland. It has a rich history and is famous for being the birthplace of Scotland's national bard, Richard Burns. Complete with a beautiful seafront, gorgeous suburbs and a range of places to enjoy hearty meals and a comfortable stay, Ayr is a magical place worth seeing.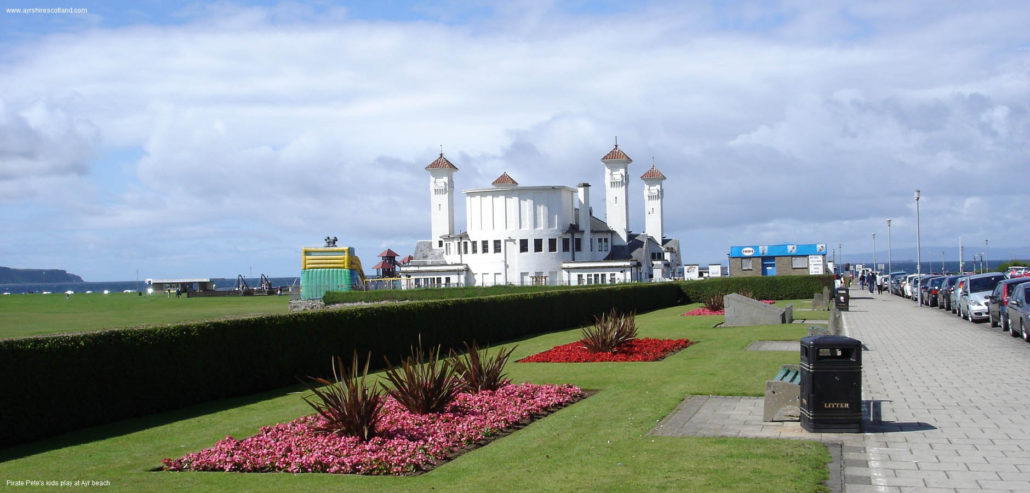 The old town of Prestwick is located only 14 minutes from Troon. You can actually cycle there as you enjoy breathtaking views of the sea and the Isle of Arran. Prestwick is home to the prestigious Prestwick Golf Club, the birthplace of the Open Championship, which was played in 1860.
From Troon, it is a 16-minute drive to Irvine. You may choose to take the bus or train if you are not up to driving. You may also choose to walk there via the Ayrshire Coastal Path, a historical path that stretches 100 miles along the coast from Skelmorlie to Glenapp. The coastal path from Troon to Irvine offers incredible views of the Firth of Clyde and the Isle of Arran.
Make sure to make a stop at the famous Isle of Arran, sometimes called the "Scotland in miniature" located right opposite Troon. It is a 2- hour trip accessible via Ardrossan Harbour.
Troon also offers a wide selection of accommodation options ranging from 5- star to modest boutique hotels. Some of the hotels cater to special events, such as weddings, anniversaries and corporate events.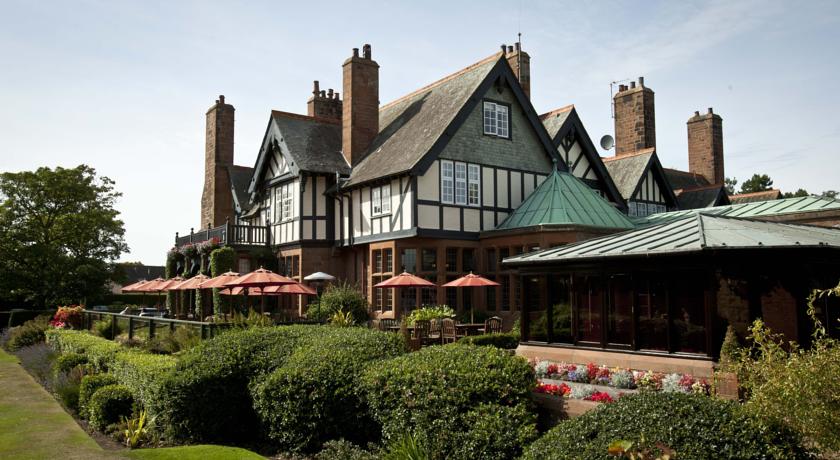 Piersland House Hotel on Craigend Road is one of the most popular hotels in Troon and has earned high ratings with travellers. It sits right next to Royal Troon Golf Club and is just 3.4 miles from Prestwick Airport. Other hotels in Troon with high ratings include The South Beach Hotel, Lochgreen Hotel and The Marine Hotel.
Cheaper accommodation can be found at the popular Old Loads Inn on Main Street, Loans and No 2 Troon Road Boutique Bed and Breakfast on Troon Road.
When it comes to fine dining and shopping, Troon has an abundance of cafes and restaurants and a range of fantastic shops and boutiques. Popular eating joints include Scotts Bar and Restaurant, Lido Troon, MacCallum's Oyster Bar and the Harbour Bar.
Learn about our Scotland Golf Tours here. And for more Celtic golfing destinations, take a look at our Irish golf tours and trips to Wales. Complete the set and take a peek at our England golf tours too.
Contact us today to learn more about our world-class golf trips.