Golfing Hotspots – Edinburgh City Area
Edinburgh is the capital city of Scotland and it is located in Lothian, a historical region which forms part of what is known as the Scottish Lowlands. It has two distinct regions, namely, Old Town and New Town.
Old Town
Old Town is the oldest part of Edinburgh and it is a spectacular region dotted with narrow alleyways, cobbled streets and magnificent 18th Century buildings. At the heart of Old Town is a remarkable street called the Royal Mile, which runs from Edinburgh Castle atop Castle Rock down to the Palace of Holyroodhouse.
The thoroughfare which runs from west to east is made up of several streets, namely, CastleHill, The High Street, The Lawnmarket, Abbey Strand and The Canongate. It is the busiest street in Old Town, matched only by Princess Street in New Town.
Old Town is a fascinating place with many places of interest worth visiting, the most popular places being Grassmarket, Canongate, Holyrood and Edinburgh Castle.
New Town
New Town was inspired by the elevated ideals of the Age of Enlightenment that came to Edinburgh in the 1800s. This was a highbrowed movement whose fancy ideas advanced ideals, such as constitutional government, liberty and progress. The decision to build New Town came about due to the fact that Old Town was extremely overcrowded and to prevent the wealthy citizens from migrating to London.
Today, New Town's original neoclassical and Georgian architecture is evident in the town's historical structures. Many of the Georgian style buildings have been remarkably preserved along with the cobbled roads.
New Town's famous Princes Street is one of the busiest streets in Edinburgh providing upmarket shopping, fine dining and panoramic views of Old Town and surrounding areas. To the north of Princes Street is George Street, another popular street with visitors, lined with modern bars, exquisite restaurants and high-end shops.
Highlights of Edinburgh
Edinburgh city is also hotbed for art festivals. Two of most attended annual art festivals include the Edinburgh Festival Fringe and Edinburgh International Festival, the former being the world's biggest arts festival, which is held in the month of August each year. Visitors get to enjoy theatre, dance, comedy, circus, musicals, exhibitions and opera among other interesting shows.
Edinburgh is an ancient town with a wealth of cultural and historical attractions that have made the city one of most popular tourist destinations in the United Kingdom. Some of the most popular historical sites include Holyrood Palace, Edinburgh Castle, Arthur's Seat, Mary King's Close and St. Giles Cathedral.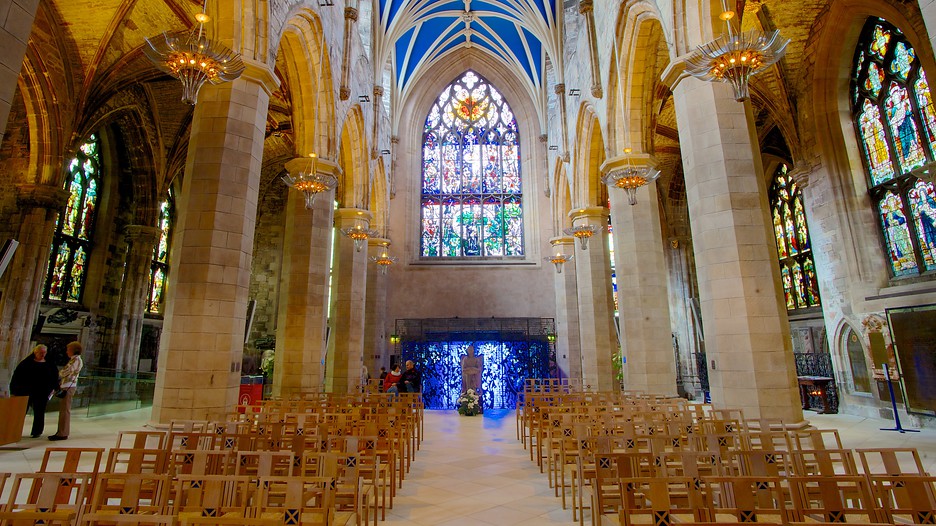 Sightseeing in Edinburgh is a favourite for both local and international visitors. Explore the ancient city discover Edinburgh's most remarkable sights including the famous Mary King's Close attraction, one of the most popular attractions sites in Scotland. Take an underground guided tour and discover secret passageways and spaces right under the famous Royal Mile.
Mary King's Close has a haunting history that dates back as far as the 17th century. In fact, there is a festival held each year called The Mary King's Ghost Festival where visitors get to uncover the eerie paranormal activities and dark tales that have made Edinburgh so famous.
Discover similarly exciting sites, such as the Edinburgh Castle, the Palace of Holyroodhouse, Princes Street Gardens and St. Giles Cathedral.
Golfing in Edinburgh
Scotland is where the game of golf began. It is one of the most popular golfing destinations in the world boasting of numerous championship golf courses, some of which are centuries old.
Just about every town and city in Scotland has a golf course, and Edinburgh has plenty of golf courses, most of which are open to the public.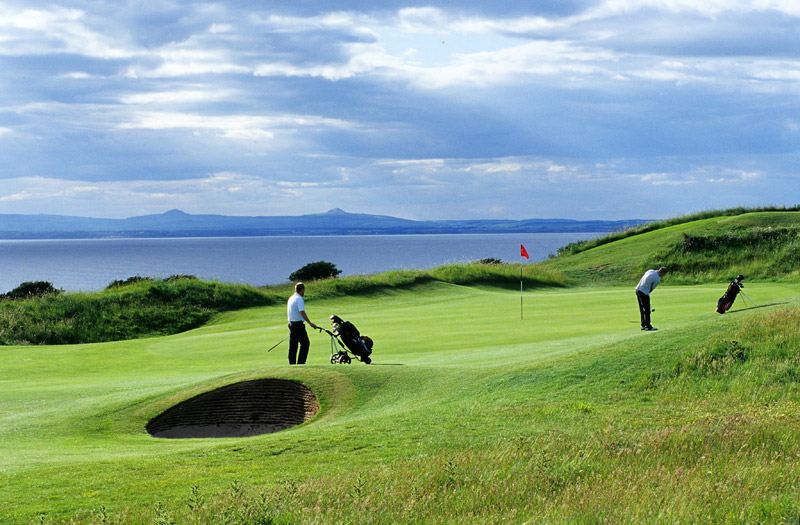 Muirfield is the best course in the region, followed closely by Dunbar, Gullane, Musselburgh, and North Berwick. All these courses are minutes away from each other and offer splendid views and elegant clubhouses.
At the heart of Edinburgh city, there are several courses, namely, Braid Hills, Silverknowes, Princes, Portobello, Carric Know, Hermitage, Murray, Ravelston, Liberton and Craigentinny.
Mortonhall Golf Club, which is 4 miles south of Edinburgh castle, is home to the oldest course in Edinburgh. The challenging course measures 6,530 yards and provides stunning views of the Firth of Forth, Pentland Hills and Edinburgh.
Bruntsfield Links Golf Course another prestigious golf course in Edinburgh happens to be the fourth oldest course in Scotland located just 3 miles from the city centre and an hour away from St. Andrew's Old Course.
Turnhouse is another fantastic championship golf course located west of Edinburgh overlooking the Pentlands Hills, the Firth of Forth and the Highlands Mountains. It is a short drive from Edinburgh Airport, the Chester Residence and Silverknowes Golf Course.
Where to stay
In the heart of Edinburgh city, you will find a wide range of accommodations options including renowned hotel brands, independent hotels, comfy B&Bs, clean hostels and mumsy guesthouses.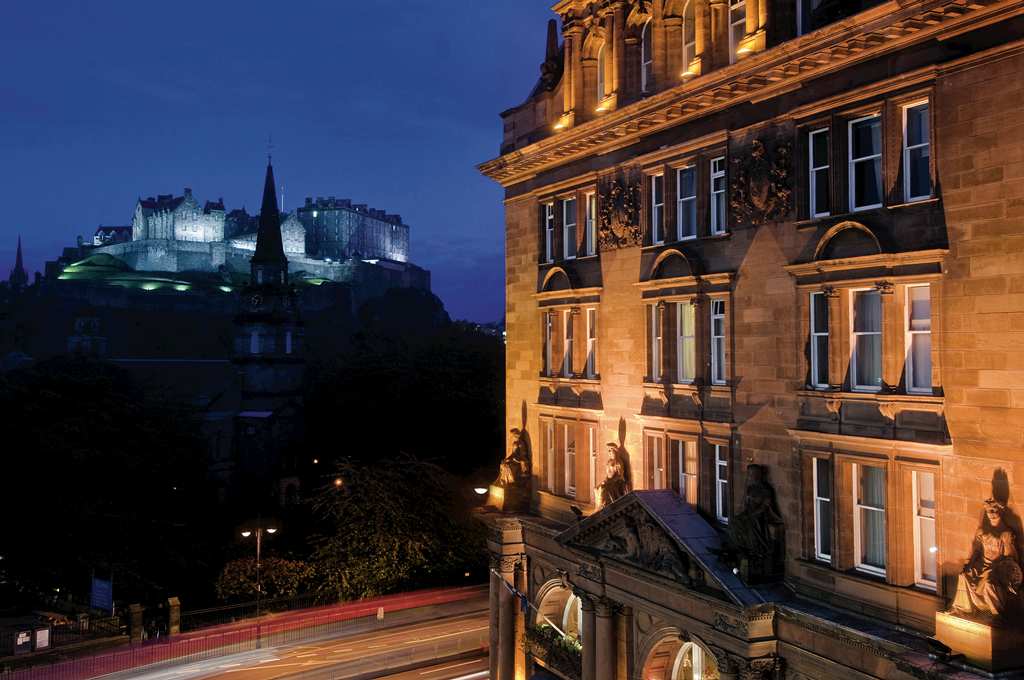 Some popular hotels in the city centre include the Balmoral, Chester Residence, the Glasshouse, Scotsman hotel,Waldorf Astoria, Radisson Blu and the Edinburgh Residence. All these hotels are a short drive from Edinburgh city centre and Edinburgh's most notable golf courses and attractions.
Where to eat
Edinburgh is home to award winning restaurants, cafes and bars. It is a food lover's haven well known for its fantastic food, as much as its history.
Edinburgh is home to several Michelin Star restaurants that serve exquisite local and international cuisine. The Kitchin on Commercial Street is one of the most popular Michelin star restaurants in the area. The Kithcin serves carefully prepared delectable dishes that will excite your palate.
Number One, 21212, Plumed Horse and Restuarant Martin Wishart are just some of the many other Michelin star restaurants in Edinburgh that you should give a try if you a hungry for some deliciously tasting food made from the freshest ingredients.
To experience Edinburgh, check out St Andrews and Edinburgh Golf Tours.