Golf In Scotland – Trump International Aberdeen
On Aberdeen's rugged coastline, amidst Scotland's great sand dunes lies the Trump International Aberdeen Golf Links Course – the latest addition to the country's many spectacular golf championship courses. With panoramic views of the North Sea, Trump International Golf Links is a world-class championship course that was designed by the famous golf course architect Martin Hawtree.
The golf course boasts of stunning coastline, posh 5-star hotel, high-tech golf academy, twenty-two-acre driving range and a wide short game area. This makes for a perfect Aberdeen and St Andrews Golf Tour.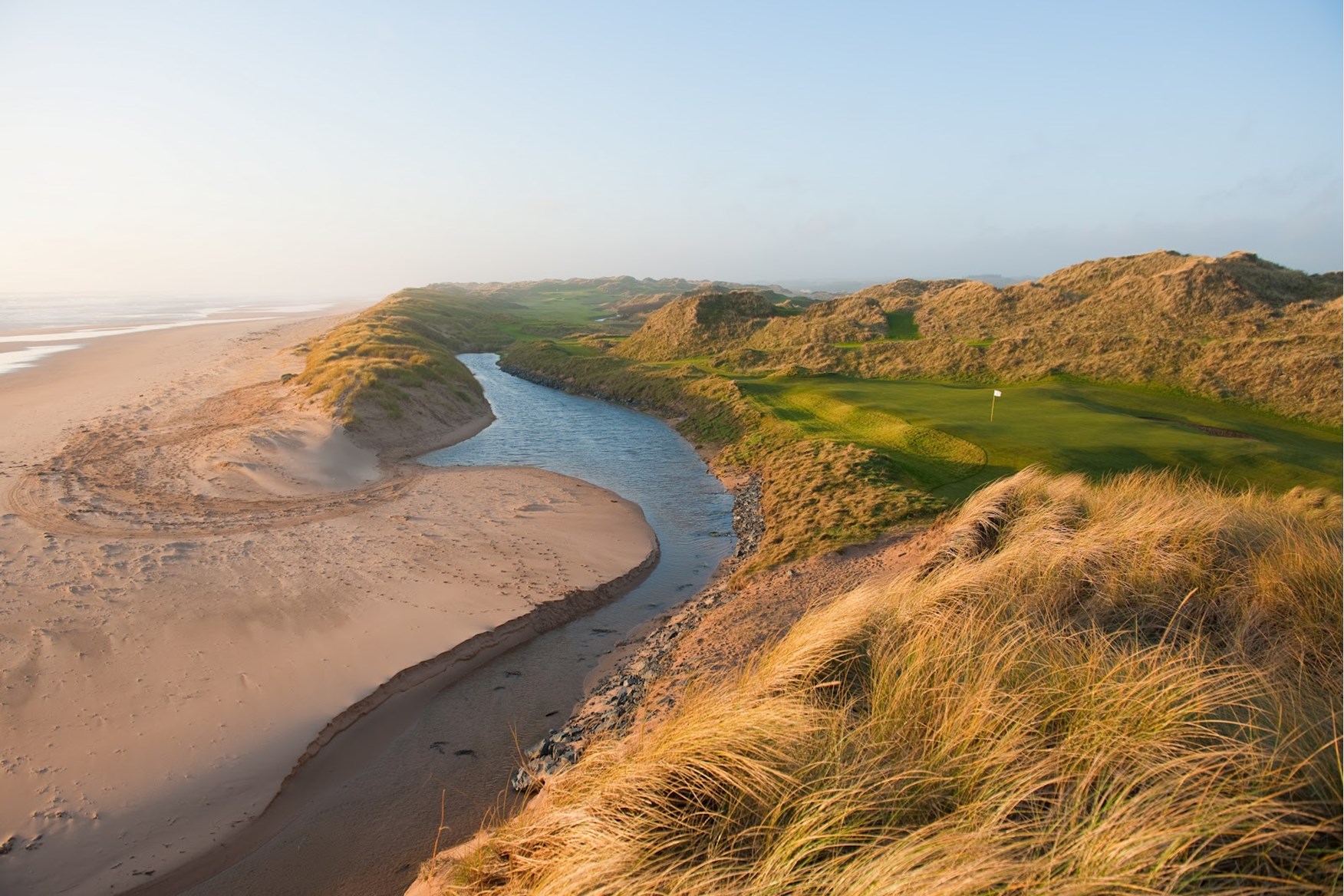 Golf Course Layout
Trump International Aberdeen is a 72 par 18-hole golf championship course situated in Balmedie, near Aberdeen. Opened on 10th July 2012, the course measures 7,430 yards. While this seems rather lengthy, there have been talks of it being used as a venue for PGA Tour and European Tour events in future.
Trump's dream to set up the course almost did not materialize. But with tenacious determination and a powerful will not to give up, Trump eventually won the battle after his request to set up the course had been rejected by the local council the first time. However, the Scottish parliament turned the verdict in his favour, but not without stringent restrictions on the layout of the course.
Trump hired Martin Hawtree, a renowned golf links architect, to design his course owing to his vast experience in designing open courses. Hawtree has designed many golf courses including the Royal Birkdale, Lahinch, Portmarnock and Sunningdale.
When designing the course, Hawtree had an added advantage. The course's existing terrain required very few alterations. Known for his skill to work with the natural environment to create a natural golf links course, this is exactly what Hawtree did with Trump International Aberdeen. He took advantage of the well-structured terrain creating a magnificent award-winning championship golf course.
"The golf course follows a classic pattern of two out-and-back loops of nine holes. All 18 holes thread their way engagingly through the dunes, rising here to find views of the sea and coastline, plunging there into secluded valleys, offering a sequence of superlative topographies, landscapes, alternating between spaciousness and enclosure, then panoramic view, and the whole time a rich texture of vegetation and wildlife habitats surrounding the golf holes. The golf course will lack for nothing. The landscape framework of the site comes close to an ideal. There is nothing missing and the layout as conceived would contain no weak holes. It will produce simply the most dramatic, stimulating, invigorating stretch of golf anywhere I have seen in my career". Dr. Martin Hawtree
Trump International Golf Links Course Luxuries
Trump International Aberdeen is not just a playground for golfers; it is also a tranquil welcoming retreat for non-golfers looking to take a break from the bustle and hustle of life. Peace, tranquillity and breathtaking views is what you will find at the MacLeod House and Lodge Hotel situated at the heart of Trump International Golf Links. This 5-star hotel provides exquisite guestrooms, fine dining and all the comfort and luxury you want.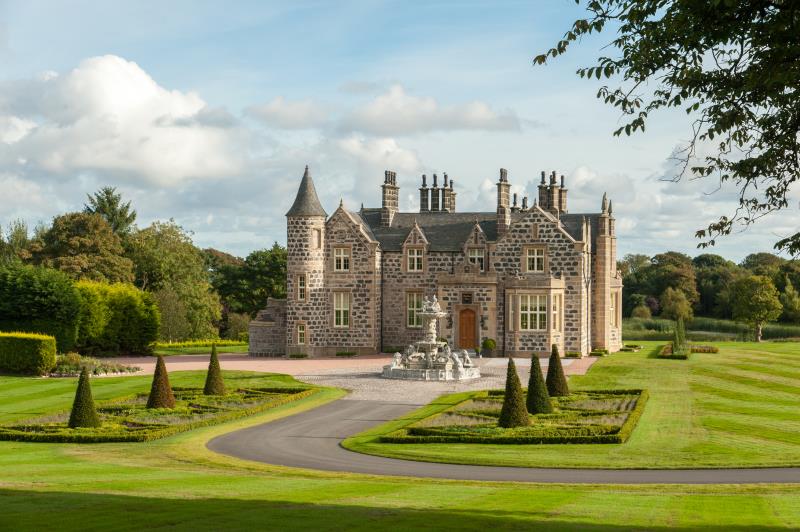 Guests of the Trump International Aberdeen are guaranteed a luxurious yet cosy environment where they can eat, drink and relax. The Brasserie at the clubhouse provides fine cuisine, mumsy surroundings with breathtaking views of the course. A great way to wind up the evening at the Trump International Aberdeen is by enjoying a beverage of your choice at the comfy MacLeod House lounge bar and restaurant.
Learn more about Scotland Golf Tours.