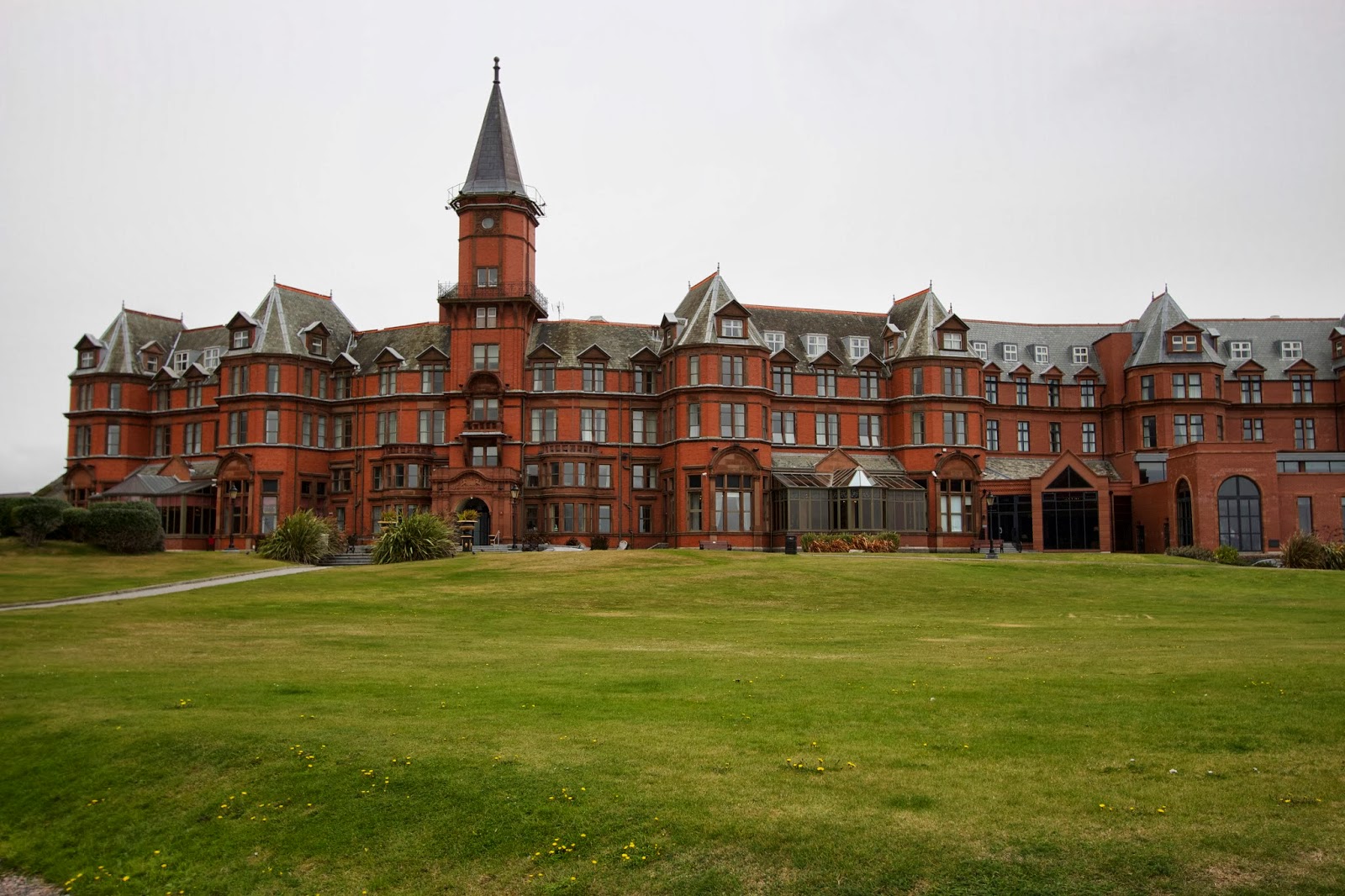 Northern Ireland – Two golf architects major influence on golf in the Province
Harry Colt: Golf Architect
Harry Shapland Colt was born in 1869 and became famous internationally contributing to a transformation of golf architecture in the early 20th century. In Northern Ireland, he designed Royal Portrush Dunluce and Valley.
He did work at Royal County Down, laid out the current course at Royal Belfast, Belvoir and a few other courses. He was a scratch golfer and captained the Cambridge University Golf Club in 1889.
He won the Jubilee Vase on the Old Course at St. Andrews twice. In 1897 he became a founder member of the Royal & Ancient Rules of Golf Committee. His life and achievements are well documented elsewhere. You can read more about him at our 19thhole blog with 6 Colt articles archived under 'Golf Architects'.
George Baillie
George Lockhart Baillie by contrast came to Ireland as a school teacher. He was born in 1852 at Inveresk and was fortunate to live close to the famous Musselburgh Golf Club.
It was one of the prominent clubs of this period where leading professionals played challenge matches. He played golf there as a boy and became a keen golfer. Several important golf clubs were based there including 'The Honourable Company of Edinburgh Gentlemen'.
In the challenge matches, there was intense rivalry between Musselburgh and St Andrews.
Of many articles about him, none record anything about his early life. They start when he was 29 and appointed as an English master at Belfast Academy in 1881. This blog attempts to provide some of the missing backgrounds before recording his achievements.
We checked the 1861 and 1871 census to try to learn more. His family were working class. Recorded in the 1861 census he was 9 years old, the youngest of 5 children. His father was a mason by trade and his brother (age 22) and elder sisters (20 &16) were employed as weavers. 10 years later the 1871 census showed the children had left home.
His parents and brother were living in Edinburgh. To become a teacher it is possible that George completed his education in Edinburgh. In the 1871 census, George was lodging in Dundee and employed as a teacher. His parents were from Dundee and his brother was born there. Shortly after 1871, he married Christina Archibald who was also from Inveresk.
By 1873 they had two children Francis a son just born and Agnes his sister. The remaining years, until he is appointed an English master at Belfast Royal Academy, we have not yet resolved. He is not recorded in Scotland on the 1881 census.
It seems likely that his move to Ireland came in about 1880/ 1881. The Royal Belfast Academy moved to its present larger site in 1880 and probably required additional teachers. A move to such a prestigious school could have provided the incentive to leave Scotland.
The Origin of Golf in Ireland
In 1881 Ireland was part of Great Britain. The province of Northern Ireland was not separated from the Irish Republic until 1921. There were no formal golf clubs in Ireland. Golf was played at Royal Curragh near Dublin but as it was an Army base and it seems that a club was not formalised.
George Baillie became one of the major influences in the development of golf in Ireland and being based in Belfast a great deal of his work was in the area of the present Northern Ireland. Initially a local resident Thomas Sinclair having holidayed in Scotland and played some golf contacted him with a plan to create a golf course for Belfast Golf club (later Royal Belfast G.C.) at Holywood, just outside Belfast.
A circular was sent out and a meeting held and within seven weeks a six-hole course had been laid out by Baillie. He was assisted by Walter Day a professional of the Bruntsfield Club, Musselburgh. Belfast G.C. was the first golf club to be formed in Ireland. Baillie was elected Honorary Secretary of the club and remained in that position until 1888.
The Spread of Golf in Ireland
He then went on a personal crusade to establish golf courses in Ireland and became a prolific designer, particularly in Ulster. In 1888 he played leading role in the foundation, layout and organisation of 'The County Golf Club' later named Royal Portrush Golf Club.
In 1889 he was appointed Honorary Secretary and Treasurer of County Down G.C. at the original meeting. He was a founder member of this great club at Newcastle, which later became the Royal County Down G.C. George Baillie created the first nine holes.
When Old Tom Morris was later engaged to advise on a second nine, he is reported to have said "I wonder why they send for me; this Mr. Baillie kens mair aboot laying golf links than I dae."
The Railways' Link to Golf In Ireland
George Baillie was helped in the crusade by the railway companies. During the Victorian period travel by rail became very popular. The railway system in Ireland was expanding rapidly and many train stations were soon followed by a hotel being built. When the hotel was functioning a golf course often followed.
The Highland Hotel Company, for example, employed Baillie to lay out a nine-hole course in 1894. It is Bundoran G.C. alongside the Great Northern Hotel. George Baillie was well connected with the railways.
Apart from laying out courses he organised golfing excursions that included first-class train fare and hotel accommodation. The courses included Portrush, County Down and County Donegal links at Rosapenna, Portsalon and Lisfannon (North West G.C.). Was he the first golf tour operator?
Courses initially attributed to George Baillie: 1881 Royal Belfast, 1888 Royal Portrush, 1889 Royal County Down, 1894 Bundoran, 1895 Larne, 1895 Knock, 1896 Magilligan – no longer exists, 1896 Greenore, 1902 New Galloway in Scotland, 1905 Lisburn, 1907 Spa, 1907 Scrabo, 1910 Toome – no longer exists, 1911 Omagh, Kirkistown Castle, Leopardstown and Castlerock. This list is taken from various references and may not be totally accurate and undoubtedly there are a few more that may come to light.
Conclusion
Harry Colt and George Baillie were both enthusiastic amateur golfers. George came to a country with no formal golf clubs and immediately found opportunities to grow the game that he had learnt and enjoyed in Scotland.
His energy was formidable and a great deal of progress was made with very little resources except the backing of some businessmen and the railways.
Harry Colt came to Ireland later and had developed a strict set of principles for Golf Course design. He designed his courses for all standards of a golfer but he wanted them to be "thinkers", players who could plot their way over eighteen holes.
He believed that "a good shot should be rewarded and a poor shot punished". He applied links playing characteristics and conditions on inland courses. His layouts would have undulations on fairways and on greens and the routing would follow the natural lie of the land.
The high standard of golf courses in Northern Ireland golf owes a great deal to these two men born in the Victorian era. To play the golf courses as these champions do, check out our Golf Tours here.
Book an unforgettable Ireland golf trip today, contact us to discuss your needs.
See all our Ireland golf tours:
See also: