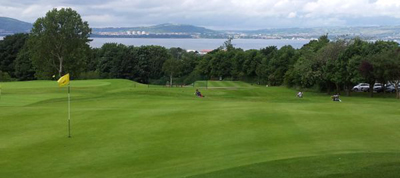 Curious about where Rory Mcilroy started golf?
Once again Rory is top of the World Golf Ranking but have you every wondered where he started playing golf? The answer is in Northern Ireland in County Down and at the Holywood Golf Club. Rory was introduced to golf at an exceptionally young age by his father who once played at a scratch handicap level.Young Mcilroy soon showed his golf potential by hitting a 40-yard drive at the age of two and the story goes that after being shown the correct grip by his father he then took a club to bed with him that night, with his hands holding the club properly.
Holywood Golf Club is set high in the Holywood Hills of County Down and just 7 miles outside Belfast with stunning views of Belfast Lough and the Antrim Coast. If you would like to walk in Rory's footsteps then click here for our Northern Ireland golf trip page. We can customize a golf vacation taking in Rory Mcilroy's home club as well as many other beautiful courses.